Hellenic Coast Guard video shows Turks aimed to sink the "Gavdos"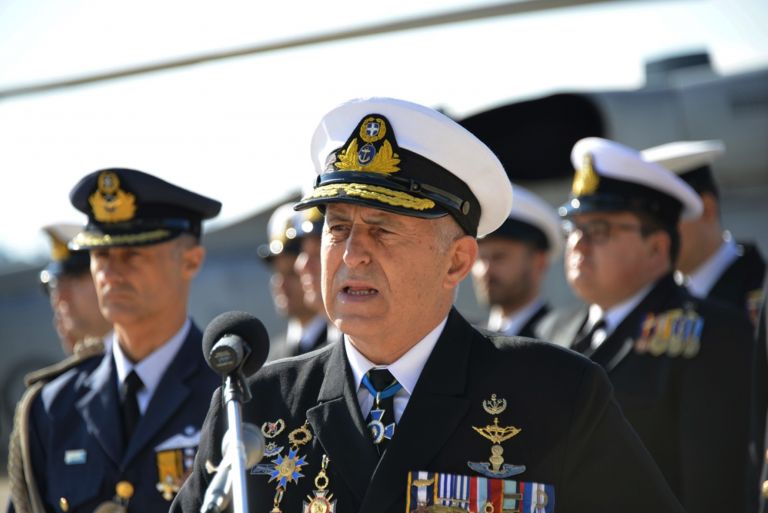 Video shot from the Hellenic Coast Guard patrol boat "Gavdos" proves that the Turkish Coast Guard ship was rushing to ram it in the centre, which would have sunk the aluminum flagship of the Hellenic Coast Guard and imperiled the lives of its 27-member crew.
The video evidence belied both of the two explanations offered by Turkish officials, that the Greek ship was at fault and that the ramming was an accident on the part of the Turkish vessel.
The government is moving to brief its European partners, the US, and Russia with the documentary evidence and prove that the bellicose action against EU and Nato member-state Greece was intentional.
The video confirms that the Turkish ship was not merely engaging in a dangerous manoeuvres, but rather carrying out a purposeful act of war, which was foiled because of the calm and dexterity of the Greek captain and crew.
Athens has the evidence that proves the exact positions and movements of the two vessels.
It has now become known that after the incident, the Greek Chairman of the Joint Chiefs of Staff, Admiral Evangelos Apostolakis, communicated with the Turkish Chief of General Staff, General Hulusi Akar, and stressed that the Greek side is not prepared to once again avoid responding if a similar hostile act is repeated.
Foreign Minister Nikos Kotzias also said publicly that Athens' response will be not be peaceful in the event that Turkish forces once again engage in a belligerent act against the Greek side.
Eyewitness account of Greek crew member
The eyewitness account of a crew member of the "Gavdos" reads as follows:
"We were on patrol one mile away, with the engine idling. We saw them coming towards us at high speed. Our orders were to monitor discreetly. They were far away and we thought they would decelerate or change course at the last moment, as they often do. We were shouting, following our instructions: You are in Greek territorial waters! Leave immediately! We warned them at least five times. We received no answer. They continue approaching at high speed. At a distance of 50 metres, we realised they would not decelerate. Our captain shouted, "Full speed ahead. Full force! Quickly to the engine room! See if there is any flooding," the crew member recounted.
"They hit us on the left side (stern). It took apart the deck. We were asked if we could sail to Leros and we responded affirmatively, and then left the scene. We had the 060 in the vicinity, but they wanted to hit the big one ("Gavdos"). They wanted people dead. If they had rammed us in the middle, we would have had victims. Thank god we are well".
Ακολουθήστε

στο
Google News
και μάθετε πρώτοι όλες τις ειδήσεις
Δείτε όλες τις τελευταίες
Ειδήσεις
από την Ελλάδα και τον Κόσμο, από

Περισσότερα άρθρα για

Αγγλική έκδοση