NYSE
Wall Street opening bell with a Greek colour
The management and shareholders of Diamond S Shipping ring the NYSE opening bell at the start of trading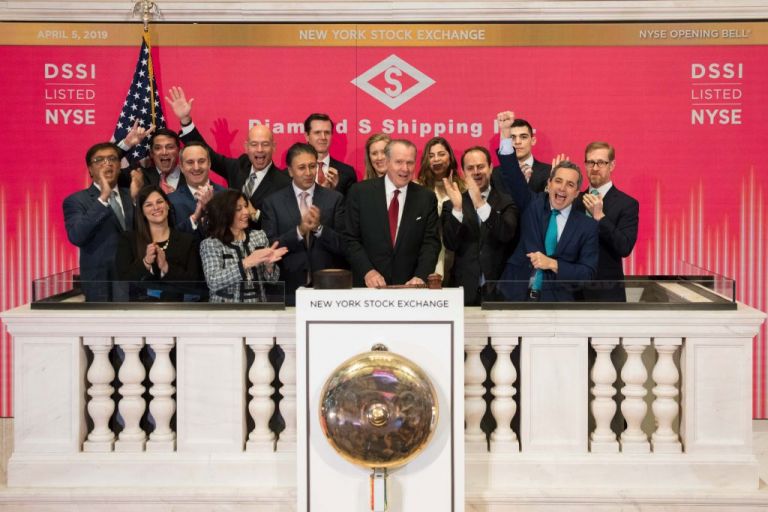 The management of Diamond S Shipping celebrated the compamy's listing on the New York Stock Exchange (NYSE) by ringing the opening bell at the start of trading on 5 April, 2019.
Craig H. Stevenson, Jr, CEO & President rang the bell flanked by Board members Gerasimos Kalogiratos, Gerasimos Ventouris, Miltiadis Marinakis, and Athanasia Marinaki of Capital Maritime, as well as other members of the Board and management of Diamond S Shipping.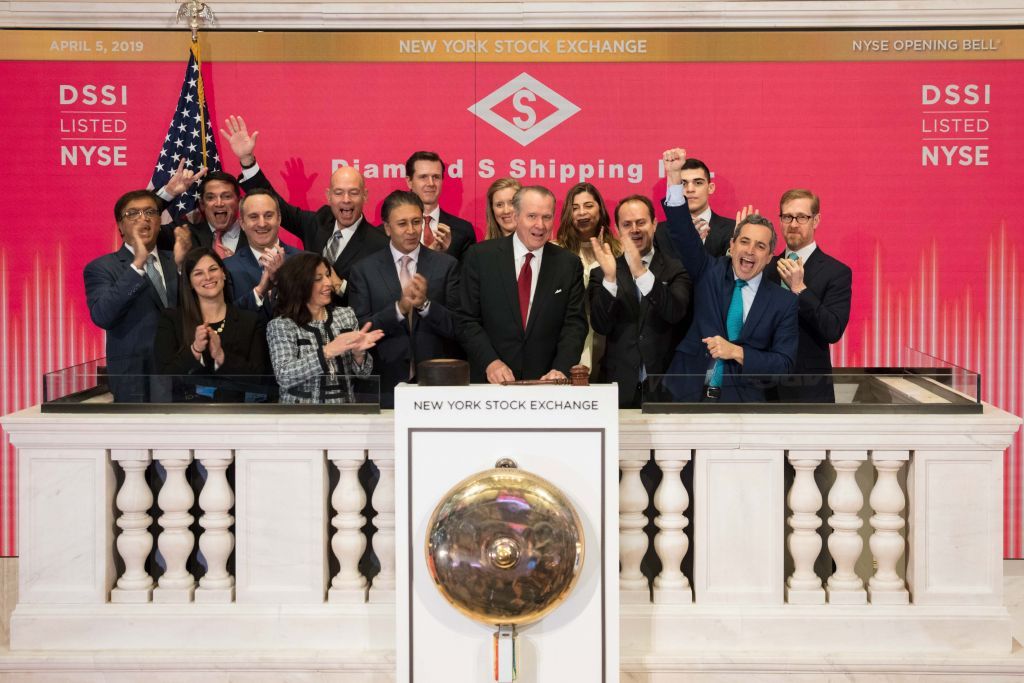 The New York Stock Exchange in turn raised the Greek and American flags on Wall Street and issued special memorial medallions to mark the occasion.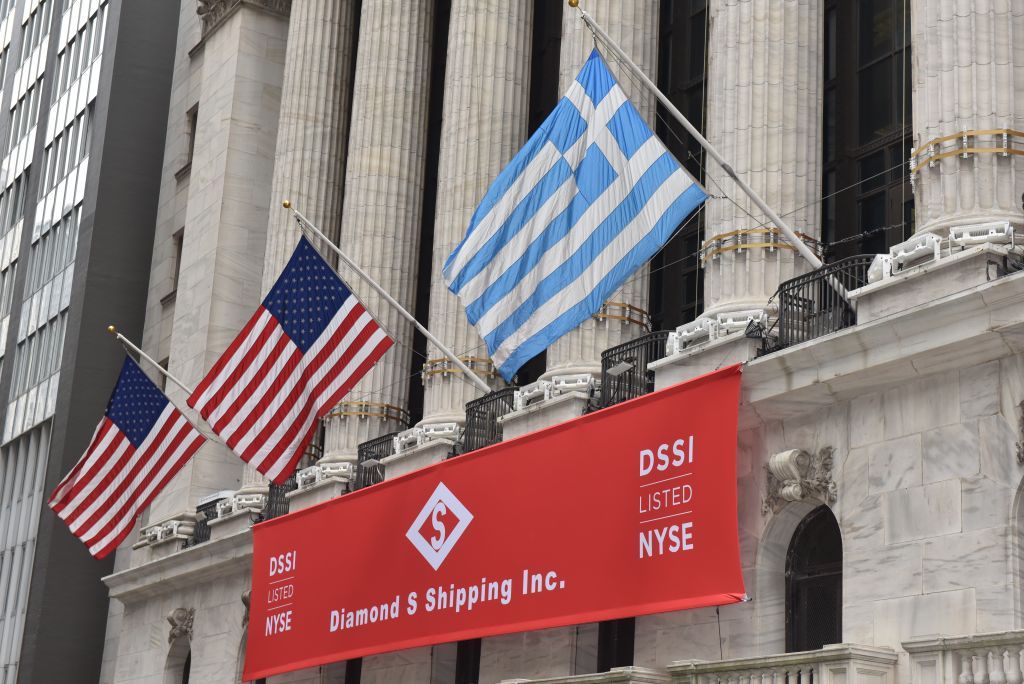 The opening bell ringing on Wall Street is an event with an extremely broad audience of 100 million, comprised of investors and others globally.
It should be noted that Diamond S. Shipping was listed on the NYSE on Thursday, 28 March, and began trading at 11 dollars per share.
The listing of shipping companies on the NYSE has dropped substantially over recent years. Diamond S Shipping is the first shipping company listed on the NYSE in 2019, creating a tanker shipping colossus that can meet investors' demands as regards the size of the company, economies of scale, and liquidity.
Diamond S is a spin off company of Capital Product Partners LP, in which Vangelis Marinakis has a stake, WR Ross & Company (of US Commerce Secretary Wilbur) and other institutional investors including China InvestmentCorp (China's largest state investment fund), First Reserve Management, and CarVal Investors (the investment branch of Cargill).
The listing of DSSI on Wall Street was the crowning moment of a huge deal in global commercial shipping and the largest of a Greek shipowner on the NYSE, valued at 1.65bn dollars.
Diamond S Shipping was the result of the merger of the tanker fleets of CPLP and DSS following negotiations that lasted one year-and-a-half. It is one of the biggest mergers in global commercial shipping, and certainly the greatest merger in the shipping sector involving a Greek shipowner.
More specifically, the deal created the third largest listed company in the area of oil tankers and the fifth largest listed company that owns tankers in terms of capacity, with a fleet of 68 ships valued at approximately 1.65bn dollars and a combined net asset value (NAV) of 700mn dollars.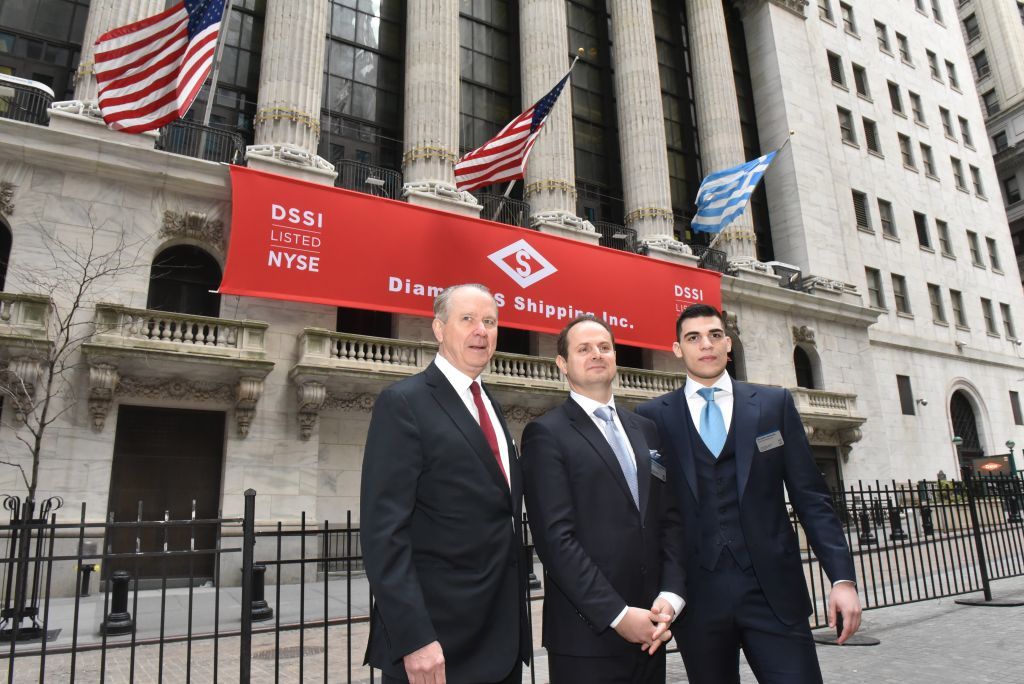 The newly-listed Diamond S Shipping (NYSE: DSSI) is one of the largest listed companies dealing with ownership and management of crude oil transport tankers, oil refining products, and other oil products. DSSI owns and manages a fleet of 68 ships with an average age of 8.8 years, comprised of various types of tankers:  16 crude oil transport tankers, 15 Suezmax tankers, one Aframax ship, and 52 Medium Range (MR) oil transport tankers.
DSS Holdings contributed 43 ships to DSSI and Capital Product Partners contributed 25 Ships.
The Management Company of CPLP, Capital Ship Management, which has long tradition in shipping, will continue to manage the 25 ships that CPLP contributed to DSSI.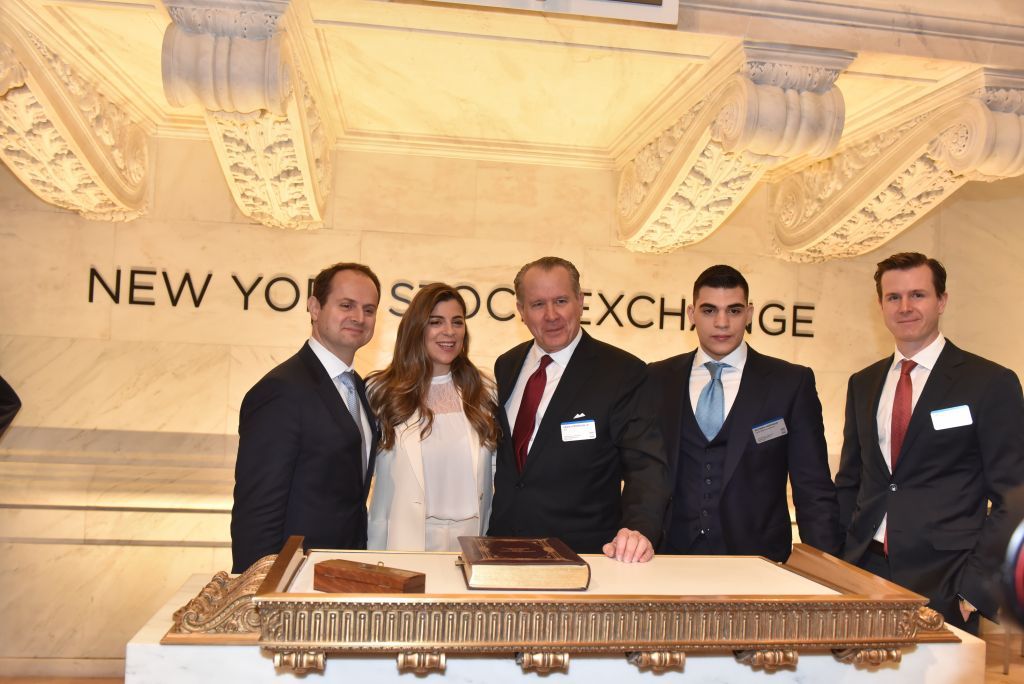 Ακολουθήστε

στο
Google News
και μάθετε πρώτοι όλες τις ειδήσεις
Δείτε όλες τις τελευταίες
Ειδήσεις
από την Ελλάδα και τον Κόσμο, από

Περισσότερα άρθρα για

Αγγλική έκδοση