Parliament to review potential implication of two former PMs, eight ex-ministers in Novartis scandal
The judicial file of the alleged kickbacks scandal involving payoffs from the pharmaceutical giant Novartis to several thousand public and private doctors in Greece has made its way to parliament,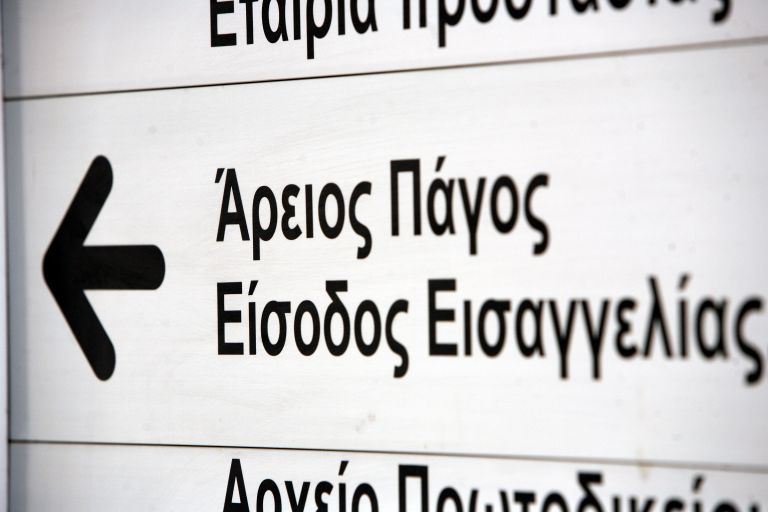 The judicial file of the alleged kickbacks scandal involving payoffs to ministers for drugs overpricing from the pharmaceutical giant Novartis has made its way to parliament, as the names of two former prime ministers and eight former ministers have appeared in the file.
Greek law mandates that when the names of ministers appear in court records, the file must be transmitted to parliament post haste, regardless of whether there is any actual wrongdoing.
In this case, the head of the anti-corruption prosecutor's office, Eleni Touloupaki, and two prosecutors assisting her, found references to ministers, most of whom held the health portfolio, who had served between 2006 and 2015.
According to sources familiar with the case, the two prime ministers whose names appeared during the judicial probe were Antonis Samaras (New Democracy) and caretaker PM Panagiotis Pikramenos, a former high court judge.
The ministers who names are cited are former finance minister Yannis Stournaris (currently Bank of Greece Governor), former health ministers Dimitris Avramopoulos (currently EU Commissioner for Migration), Marios Salmas (New Democracy), Andreas Lykourentzos (New Democracy), Andreas Loverdos (Pasok), Adonis Georgiadis (New Democracy), as well as ex-finance minister Evangelos Venizelos (Pasok), and former labour minister Yorgos Koutroumanis (Pasok).
All denied any involvement in the pricing of drugs and denied any contacts with Novartis.
Samaras charged that he was slandered by Prime Minister Alexis Tsipras personally, and Stournaras said that he has been targeted and the object of bullying over the last three years, as long as Syriza has been in power.
The statute of limitations for ministers has expired for all of the above politicians, which means they cannot be prosecuted for possible kickbacks, but only for possible money laundering.
The anti-corruption prosecutors are also looking into possible money-laundering charges.
The file has been transmitted to Supreme Court Prosecutor Xeni Dimitriou, who must deliver it to parliament.
Novartis employee charged
At the same time, the prosecutor's office has filed charges against a former high-level Novartis manager regarding alleged bribing, and an order has been issued barring the former corporate official from leaving Greece.
Novartis has issued a statement saying it is cooperating with authorities in Greece and abroad.
Tzanakopoulos slammed by opposition
Government spokesman Dimitris Tzanakopoulos, who is one of Prime Minister Alexis Tsipras' closest confidants, drew attacks from opposition New Democracy and the centre-left Movement for Change, on the grounds that he meddled unpardonably in the judiciary by going to the Supreme Court for a briefing on the case.
He later stated that he had merely been informed that the file will be handed over to parliament, a fact which was self evident under the requirements of the law on ministerial responsibility.
Tsipras call emergency meeting
Prime Minister Alexis Tsipras has scheduled to meet this evening with Justice Minister Stavros Kontonis and Alternate Justice Minister Dimitris Papangelopoulos, a former prosecutor. They are expected to inform him on procedures after the Novartis file is sent to parliament, though all that is set out clearly in the law.
It is unclear whether the competent ministers will inform the PM on the substance of the case or discuss the political management of an affair that may implicate two former PMs.
Former caretaker prime minister Panagiotis Pikramenos stated that he has no connection to the Novartis case, and neither did any minister in his short-lived government.
Ακολουθήστε

στο
Google News
και μάθετε πρώτοι όλες τις ειδήσεις
Δείτε όλες τις τελευταίες
Ειδήσεις
από την Ελλάδα και τον Κόσμο, από

Περισσότερα άρθρα για

Αγγλική έκδοση